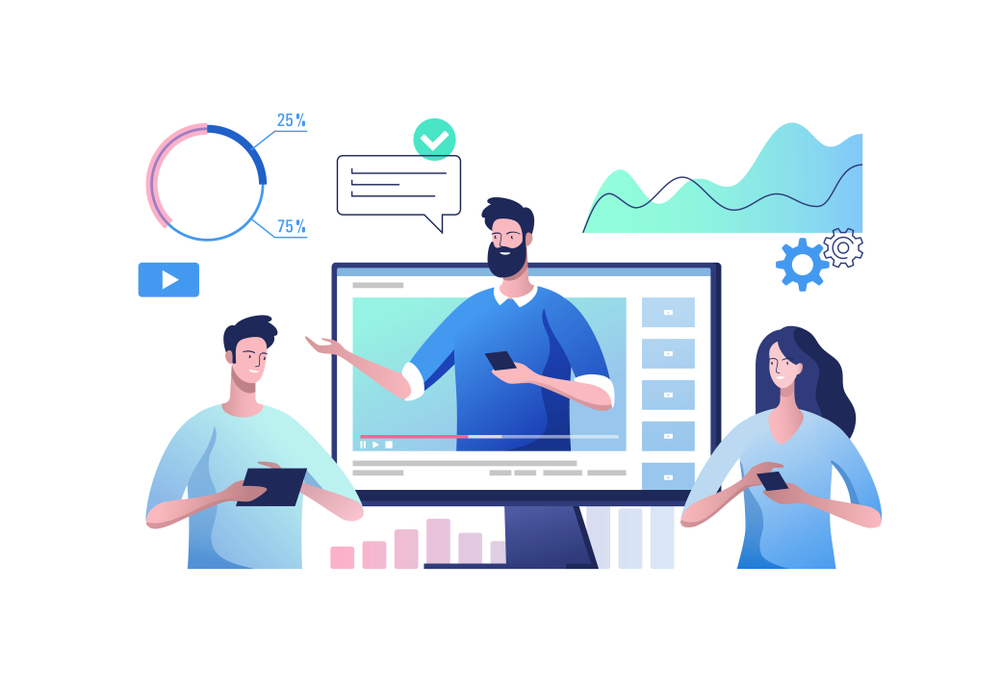 20 benefits of online classes for teachers and students
For decades, education was relegated to stifling classrooms with blackboards and uncomfortable desks. Today, students of all ages and experience levels have far more options, including online courses.
Online education comes in so many shapes and sizes. Students have an endless amount of opportunity to learn new things.
The only question is this: Will you become a part of it?
Whether as a teacher or as a student, teaching online allows you to have the chance to impact lives, contribute to a growing industry, and share your expertise with others. Here are just some of the many benefits of online classes, and what you can do to get in on the action.
What is online learning?
Online learning is an educational medium that allows students to participate in courses via the internet. They don't need to visit lecture halls or classrooms, and they can choose to learn whatever they want from the comfort of their own homes.
Online learning is also a way for subject-matter experts to pass on their knowledge in a gratifying way.
For some, online learning means getting a degree through a university or college's online curriculum offerings. But that's just the tip of the e-learning iceberg. Anyone can create an online course, not only to educate their audiences but also to generate income.
One of the greatest advantages of creating an online course is you don't need a doctoral-level degree to teach other people your skills. And you don't have to be a household name to gain traction in the online learning market.
There are also a few disadvantages to online learning. Some people learn better in classroom environments. Some students also find they get lonely if they spend too much time isolated from their peers.
However, that's the beauty of the online learning industry. Just because you take an online course doesn't mean you can't pursue other traditional educational endeavors. In fact, a well-rounded education is just what e-learning provides.
Let's explore some of the many benefits of online education.
20 advantages of online learning
There are many benefits to learning online, but the biggest ones are:
The freedom to learn whatever you want
Comfort of learning from your own home
Ability to work a job while you study
They offer ultimate convenience and flexibility
Earn bonus points for your resumé
Reduced education costs
More opportunities for teacher-student interaction
You can study at your own pace
Expand your career horizons
Gain greater access to experts in their fields
Expand your professional network
Greater ability to concentrate
Avoid the dreaded commute
Study with thousands of students around the world
Reduced academic pressure
Boost your brain and keep it healthy
Study according to your learning style
Build self-discipline and accountability
Ability to pursue a hobby or interest
Improve your communication skills
Below, we'll get into the finer details of these 20 advantages of online classes.
Use Solitude Education App to know about online engineering course!