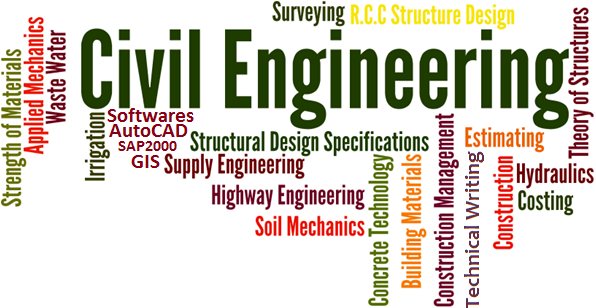 Best Civil Engineering Training Institute in India
Best Civil Engineering Training Institute in India
Construction industry is one of the most important sector for every county. Country like India construction industry is highest employable sector after agriculture. The Indian construction industry employs around 51 million people and contributes around 10% to the Indian GDP.
According to global index Indian construction industry grow at the rate of 10% during the period of 2022-27.
India construction industry are mainly divided into six core sectors.
Residential Construction
Commercial Construction
Industrial Construction
Infrastructure Construction
Energy & utilities Construction
Institutional Construction
Leading Construction Companies in India
The leading construction companies in India are as follows
Larsen & Toubro (L&T Construction)
NBCC
Problem faced by Indian Construction Industries
At present time, the Indian construction industry faced many problem, especially during and after the covid lockdown. But today we will be discussing some of the top problem faced by the construction industries in India.
The cost of Construction Materials
Environment Preservation
High charges & Shortage of Electricity
Natural Disaster
Approval & NOC from various department
Lack of Skilled Manpower
One of the most important problem faced by Indian construction is "Lack of Skilled Manpower". That's why in India Civil Engineers Training institute are required to fill the gap.  Solitude Education (Best Civil Engineering Training institute in India) provide the best solution for those Civil Engineers who want to enhance your technical skills.
Solitude Education (Best Civil Engineering Training Institute in India) provides high-quality courses for Civil Engineer's at very affordable price. Today our job ready courses are needed for every civil engineers.
Solitude Education (Best Civil Engineering Training Institute in India) filling the gap between unemployment and the skill required by the industry. We have structures the curriculum which makes you an industry fit and what makes the current industry demand.
Solitude Education Is one of the Best Civil Engineering Training Institute in India providing live project experience to the Civil Engineer's. The students passing from college are very less familiar with the practical knowledge. To learn from basic to advance level Solitude Educationis providing different courses to transform the theoretical knowledge into practical knowledge.
The most important course for beginners is Internship in Building Construction and Billing & Estimation Course in which they will be able to see all types of drawings associated in a particular project and can make the full detailed estimation of buildings and infrastructural projects. Quantity surveying course includes calculation of concrete work, bar bending schedule preparation and Rate analysis. To learn all these skills from professional experts you can join Solitude Education. which is a Best Civil Engineering Training institute in India.
Courses Offered By Solitude Education (Best Civil Engineering Training Institute in India)
Practical Training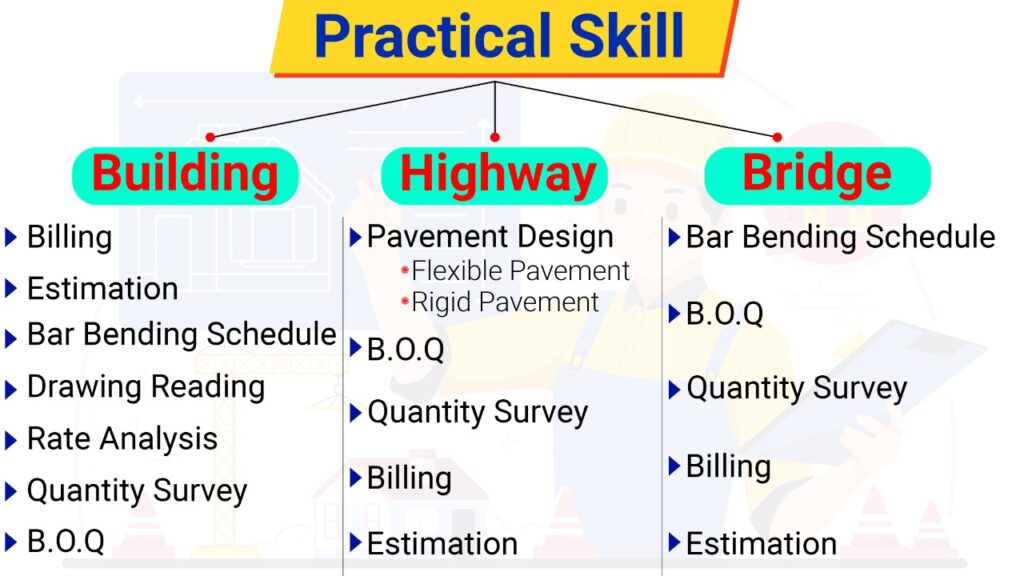 Building Construction
Highway Construction
Bridge Infrastructure
Software Training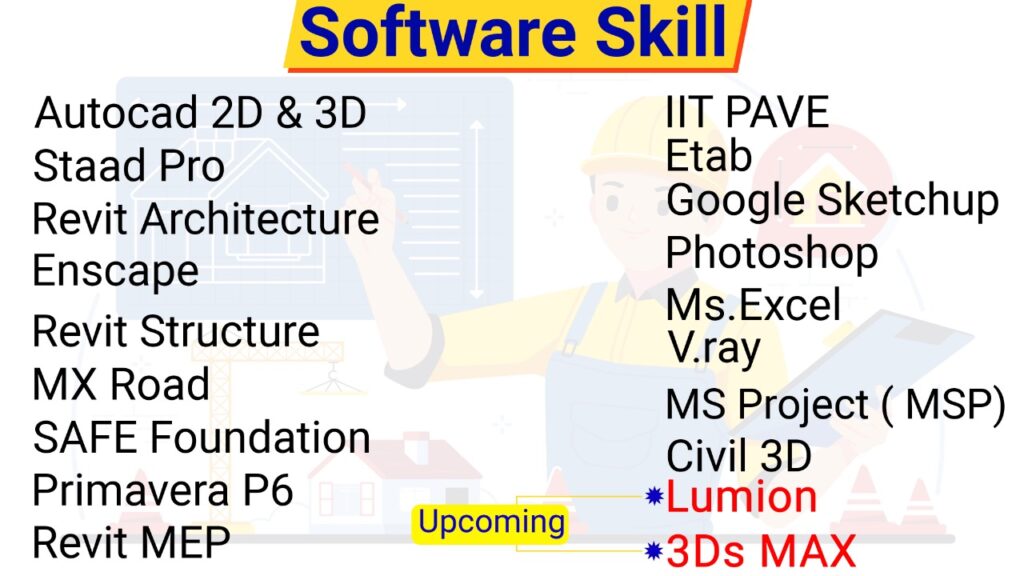 AutoCAD 2D & 3D
Staad Pro
ETABS
SAFE Foundation
Revit Architecture, Structure & MEP
Enscape
MX Road
Open Roads
Civil 3D
IIT PAVE
Ms. Excel
Ms. Projects
Primavera P6
Sketch Up
V.Ray
LUMION
3Ds MAX
Competitive Exam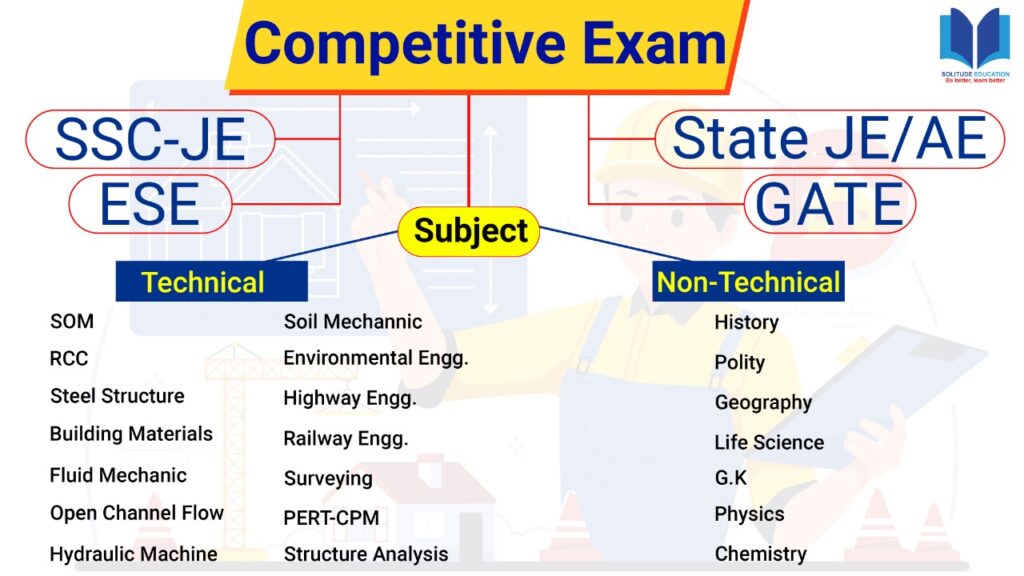 Engineering Services
GATE
We get students from all over India & Overseas — From the following cities
Hyderabad
Chennai
Bengaluru
Pune
Mumbai
Kolkata
Patna
Ahmedabad
Indore
New Delhi
Lucknow
Kochi
Bhubaneswar
Jaipur
Bhopal
Chandigarh
Visakhapatnam
Guwahati
Agra
Riyadh
Secunderabad
Vijayawada
Doha
Noida
Navi Mumbai
Dubai
Kakinada
Gurgaon
Jammu
Thane
Pimpri-Chinchwad
Thiruvananthapuram
Nagpur
Coimbatore
Jeddah
Panipat
Kalyan
Ghaziabad
For More Information, Visit to Our Website or Download Our Mobile App – Download Here